News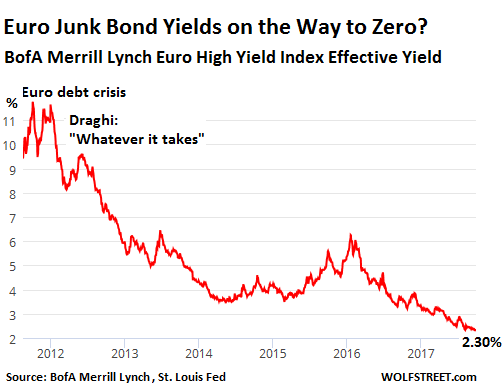 Authored by Wolf Richter via WolfStreet.com,
Read More
Two weeks ago, we were surprised to find that despite the recent "growth promise" of what has been called a coordinated global recovery, the market value of bonds yielding less than 0% had quietly jumped by a quarter in just one month to the highest since October 2016.
Read More
While Venezuela CDS suggest the country's default odds remain well over 90%, and its currency on the black market continues to plunge into the abyss of hyperinflation, something odd happened today: Venezuela's government issued $5 billion in dollar debt for the first time in more than five years, selling bonds in an opaque transaction to the state bank Banco de Venezuela SA and the central bank, Reuters and Bloomberg report. What makes this "unorthodox operation" particularly strange, is that the government is effectively selling debt, and raising dollar funds from itself - it owns both the Banco de Venezuela and the central bank; it is also strange in that the transaction, according to Reuters, does not immediately bring in new funds for the cash-strapped OPEC nation.
Read More
Featured Apps
Recent News