Another week, another blackface controversy in the fashion industry. This time social media has criticized Katy Perry and her brand management group, Global Brands Group, for two styles of footwear that they say feature racist imagery.
Ok Katy Perry explain these shoes SMH #blackface #KatyPerry #gucci #gucciblackface #boycott pic.twitter.com/j0dswNOSoH

— ChantillyCoco (@ChantillyCoco) February 11, 2019
The offending shoes, "Rue and The Ora were part of a collection that was released last summer in 9 different colorways (black, blue, gold, graphite, lead, nude, pink, red, silver) and envisioned as a nod to modern art and surrealism," reads a statement obtained by The Hollywood Reporter.
"I was saddened when it was brought to my attention that it was being compared to painful images reminiscent of blackface. Our intention was never to inflict any pain. We have immediately removed them from Katy Perry Collections," Perry said in the statement.
The "face" shoes have two googly eyes, a large nose and big red lips, and they come in two colors --- black and beige. The black one is where social media was triggered, because it looks similar to blackface, which the fashion industry still does not recognize time and again.
@katyperry are you actually serious right now?! blackface on a SHOE?? what is WRONG with you pic.twitter.com/x3J6ZKPvxc

— Daniel 🌺🌆 (@daniellovesyooh) February 10, 2019
TMZ said well-connected sources close to Perry indicated that the shoes were never intended to be offensive.
The brand management group has started the process in "pulling the shoes" from online and large brick and mortar retailers.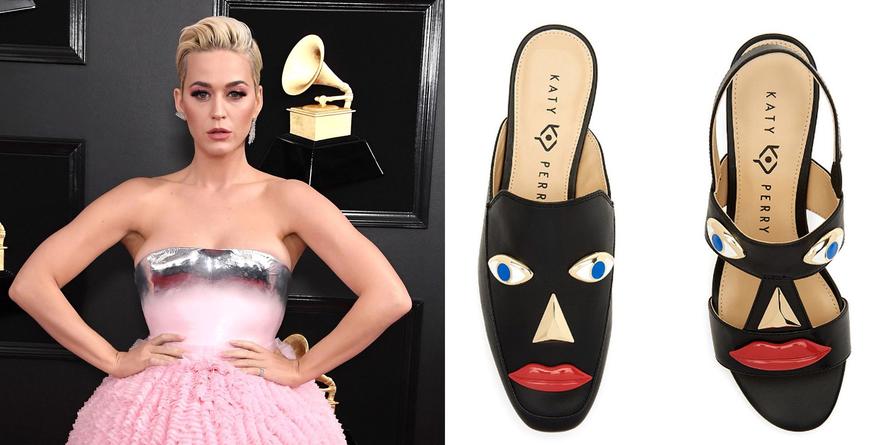 In addition to Perry's, other luxury fashion brands, too, have come under fire in recent months for selling items that have been likened to blackface, including Gucci polo neck jumper which included a collar that could be pulled over the mouth and featured big red lips, and a series of Parada dolls that social media called out for their resemblance to blackface.
Ignorance is Never A fashion statement! Apology NOT accepted😡#blackface #Gucci #gucciblackface #prada #moncler #katyPerry pic.twitter.com/KDCnkzGlgA

— Kieren Boyce (@ThatGyrlKieren) February 10, 2019
To some, the recent fashion mishaps coupled with a blackface controversy involving Virginia Gov. Ralph Northam made the timing of Perry's shoes all the more antagonizing to social media.
So, what fashion item will be likened to blackface next?