India Rolls Out MAGA Red Carpet For Trump As He's Greeted By Hundreds Of Thousands
India rolled out the "MAGA red carpet" as President Trump was greeted by hundreds of thousands during his first ever official visit to the country.
"America loves India, America respects India, and America will always be faithful and loyal friends to the Indian people," President Trump told a crowd that was reported by the NPR and others at over 100,000 people in the newly opened Motera cricket stadium on Monday, after the president began with the Indian greeting of "Namaste."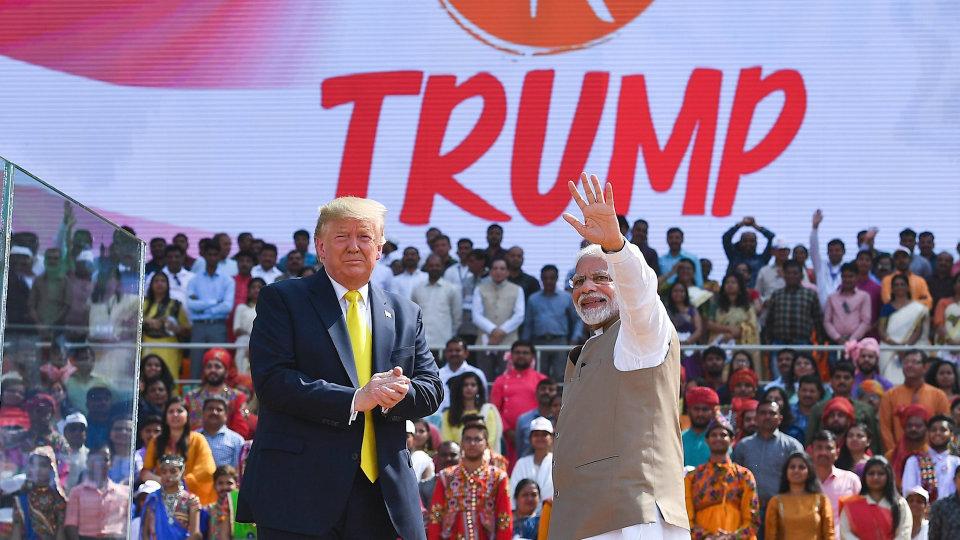 "From this day on, India will always hold a very special place in our hearts," Trump said, standing alongside his host, Indian Prime Minister Narendra Modi.
Trump called Modi "a man I am proud to call my true friend." He further praised India as a successful democracy and natural friend of the Untied States. "Nearly 1 in 4 Indian Americans trace their roots right here in Gujarat," Trump said before the cheering crowd.
Pew Research asked the Indian public if they have confidence in Trump doing the right thing regarding world affairs and a 56 percent majority said they have.
You will find more infographics at Statista
He also described the nation of over one billion as a major growing economic power and said it would "soon be home to the biggest middle class anywhere in the world."
Welcome to India @realDonaldTrump pic.twitter.com/EOweSVwnXG

— Narendra Modi (@narendramodi) February 24, 2020
In previous statements previewing the expected 36-hour visit, Trump had touted that he expects to be greeted by 10 million people, so the turn out or lack thereof was a focal point for media covering events of the visit. 
Trump just filled the world's largest cricket stadium with over 100,000 people in India.

Their reaction as he entered tells you everything you need to know: pic.twitter.com/ixk7bc2tfh

— The First (@TheFirstonTV) February 24, 2020
Trump's daughter Ivanka and son-in-law Jared Kushner are also accompanying the president, which will include formal talks between the president and Modi in New Delhi on Tuesday and a state banquet. 
Up for discussion potentially includes an anticipated major trade deal between the United States and India; however, Trump said last week, "I'm really saving the big deal for later on." And he said further, "I don't know if it'll be done before the election, but we'll have a very big deal with India."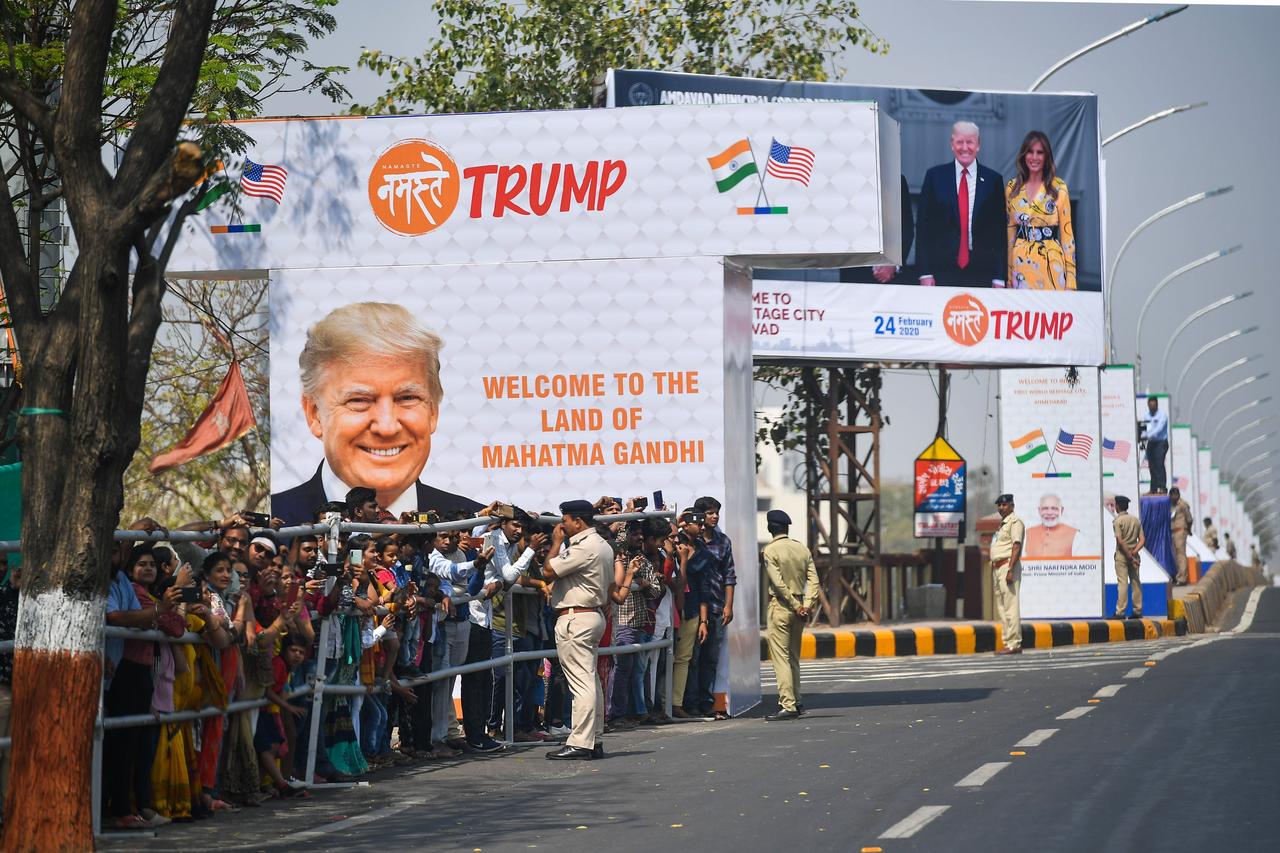 A senior administration official later told reporters: "Whether or not there will be an announcement on a trade package is, really, wholly dependent upon what the Indians are prepared to do." 
Trump will make stronger economic and cultural ties between the two countries a theme throughout his visit.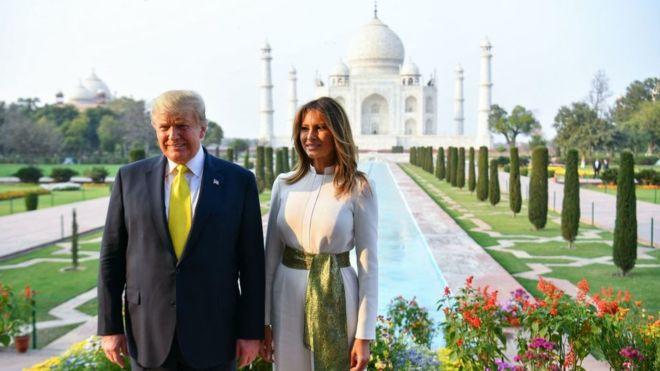 Religious freedom in India is also expected to be raised by the president, following Modi's recent controversial move greatly restrict Muslim immigration from neighboring countries. 
The biggest concern for Trump's hosts remains the Kashmir issue, for months witnessing a crackdown with tens of thousands of troops enforcing its removal of independent status. Indian officials are deeply apprehensive on the prospect of Trump weighing in, an issue they hope to avoid.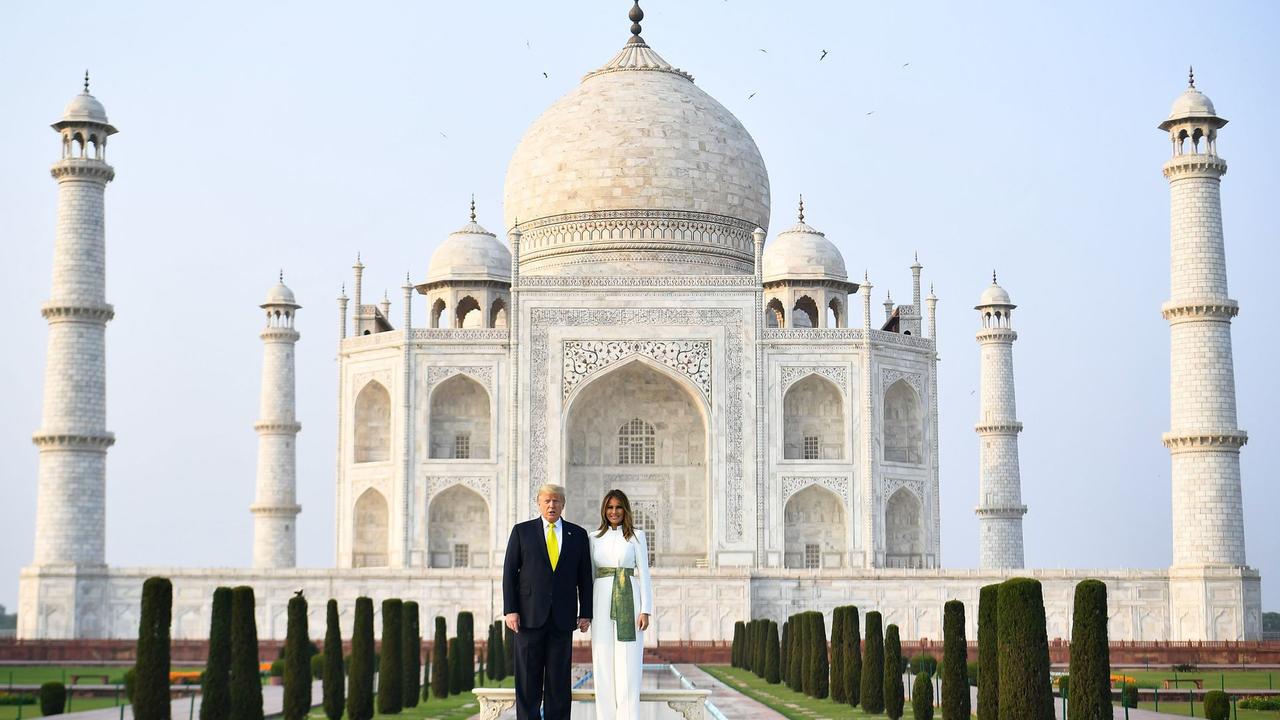 There's also the question of defusing nuclear attentions between India and arch-rival Pakistan, which Pakistan has called on Washington to help mediate, however, New Delhi has remained cool toward such efforts. Joint counter-terrorism efforts will also top the list. 
Later on Monday, the president and his entourage toured the Taj Mahal, India's iconic 17th-Century marble mausoleum dubbed the "monument to love".
Tyler Durden
Mon, 02/24/2020 - 17:30