The Lunar New Year celebrations are over - China was up... Europe was up... But The Dow closed down - is that even allowed?
Chinese traders returned from their week-long vacation and played catch up to global stocks, with tech-heavy CHINEXT soaring 3.5%...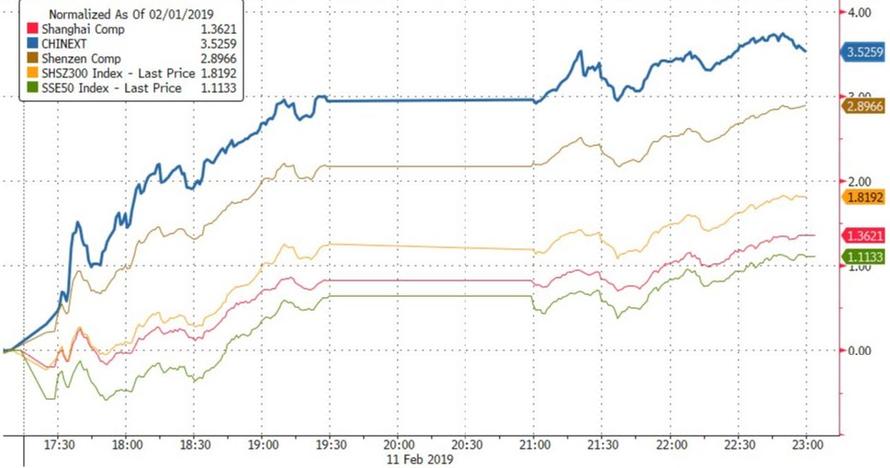 Having drifted lower during the lunar new year celebrations, Offshore Yuan spiked at the open, but then plunged as the day wore on...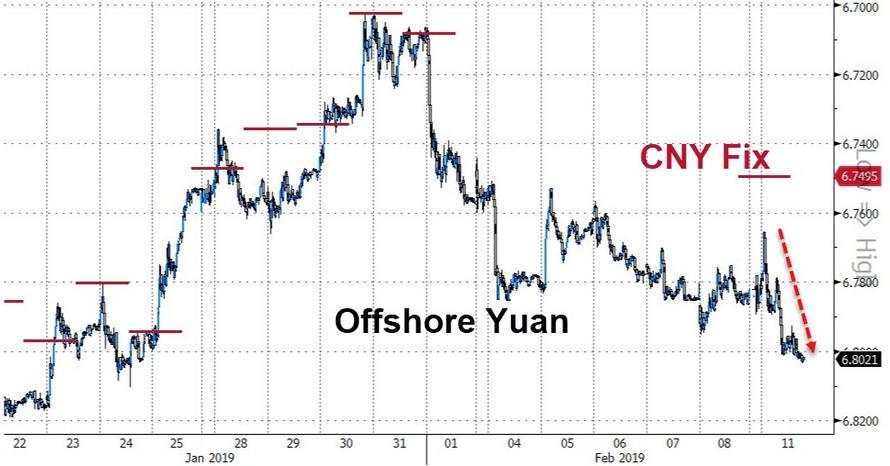 European markets surged out of the gate after China's gains...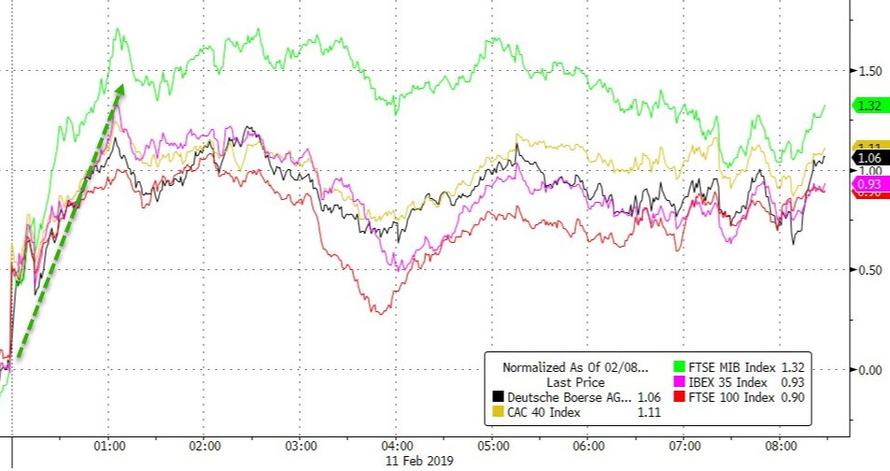 US equities surged overnight as Europe opened then dumped it all back as the US cash markets opened...Futures show the late-Friday-close panic-buying gains evaporated...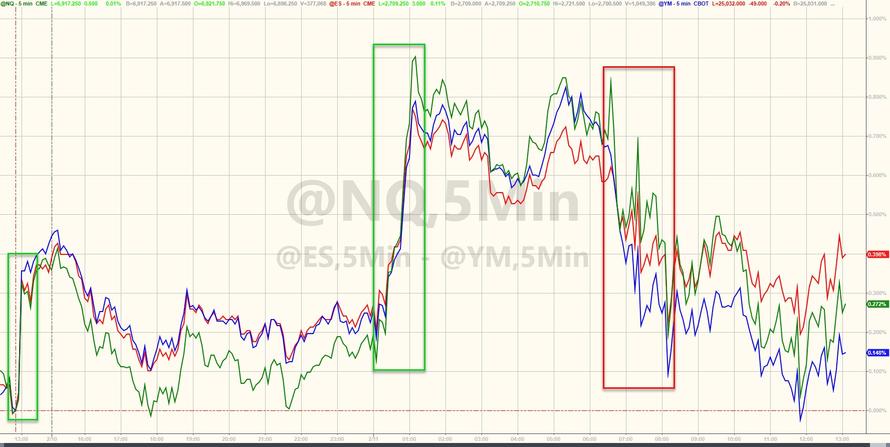 In cash markets, Trannies soared, Nasdaq and S&P struggled all day and The Dow was red...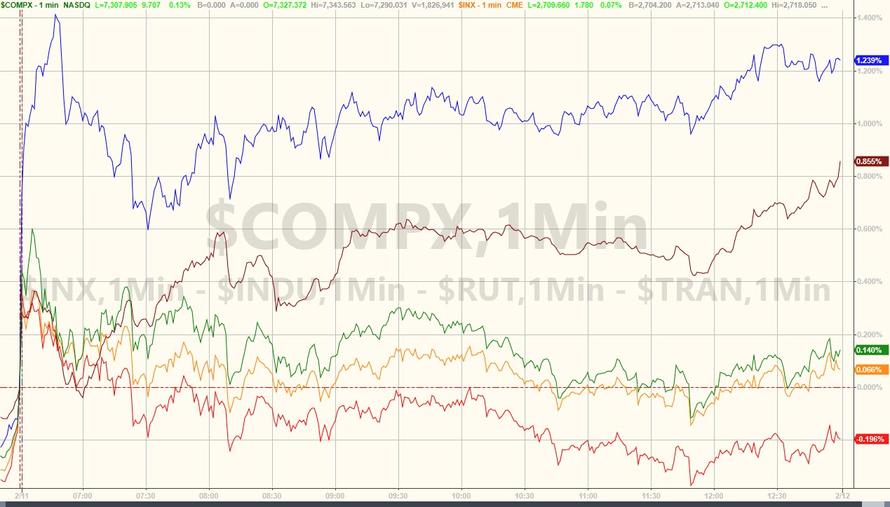 "Most Shorted" stocks were squeezed again - erasing the drop from last Thursday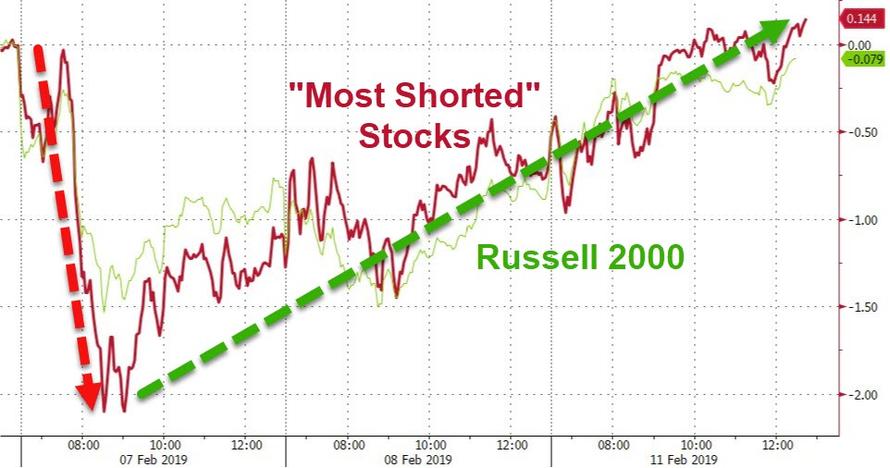 S&P is holding just above its 100DMA...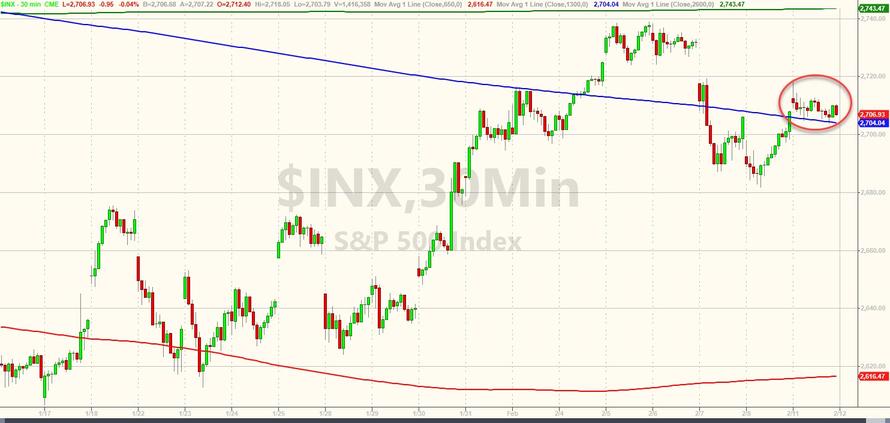 Equity and credit protection costs were higher on the day but faded (improved) into the close...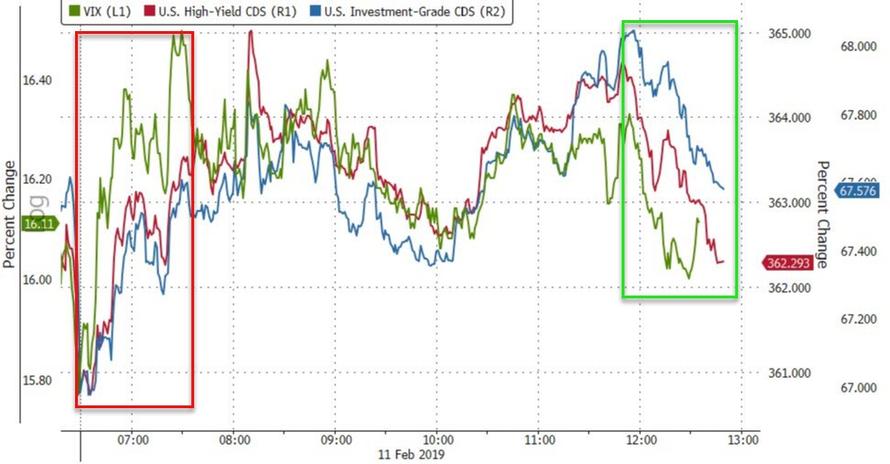 Treasury yields ended the day higher, despite equity weakness (and dollar gains)...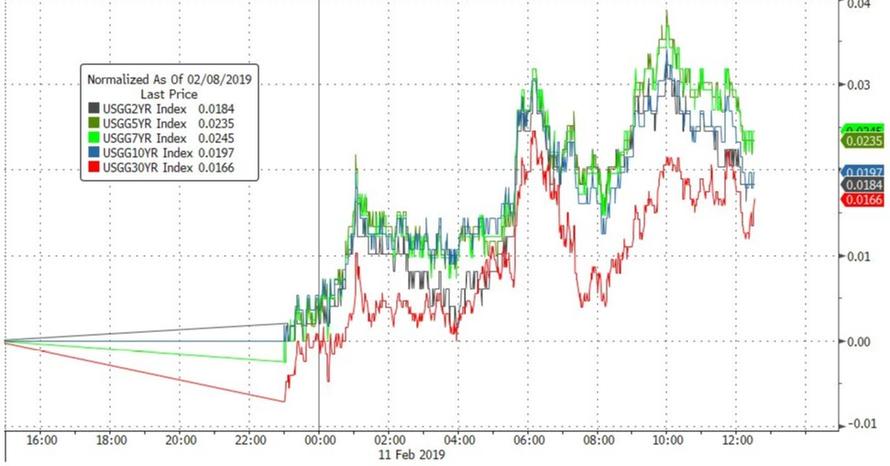 Chatter of a huge investment grade calendar likely prompted the marginal weakness in bonds as rate-locks set
However, 30Y held just below 3.00%...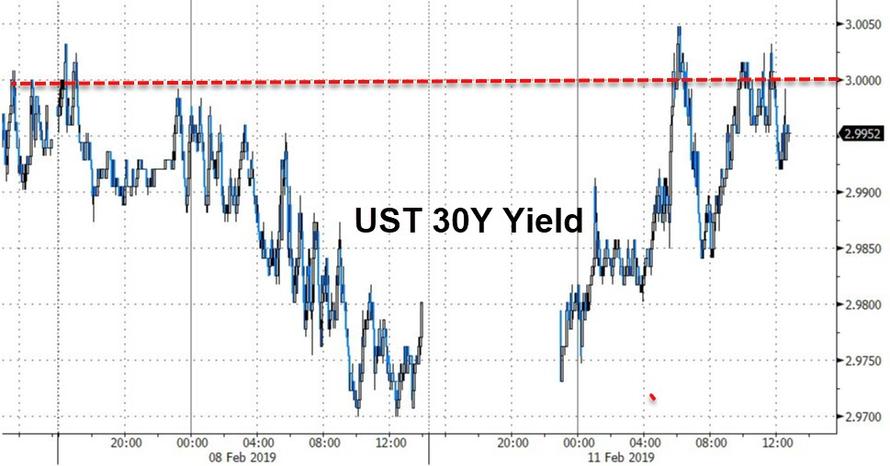 The dollar index surged by the most in 3 months for its 8th daily gain in a row into the green for 2019 - the longest win streak since Jan 2016...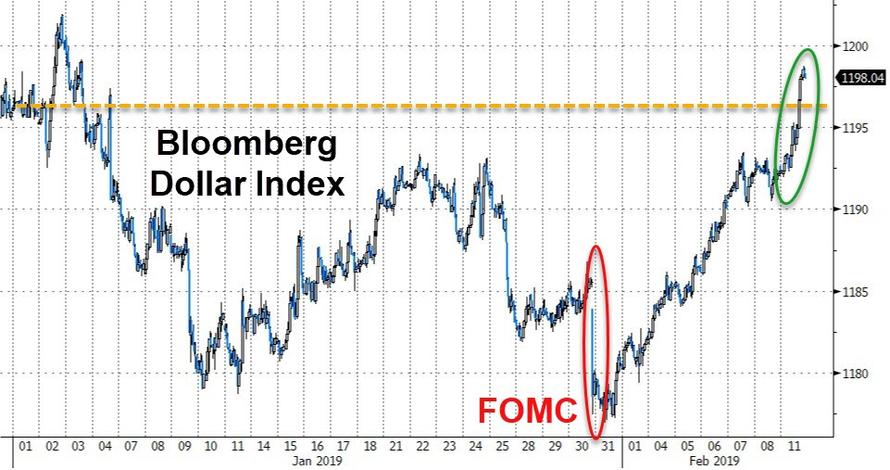 This is the biggest 8-day gain in the dollar since June 2018.
The last few times that the dollar has surged at this pace, things reversed rather quickly...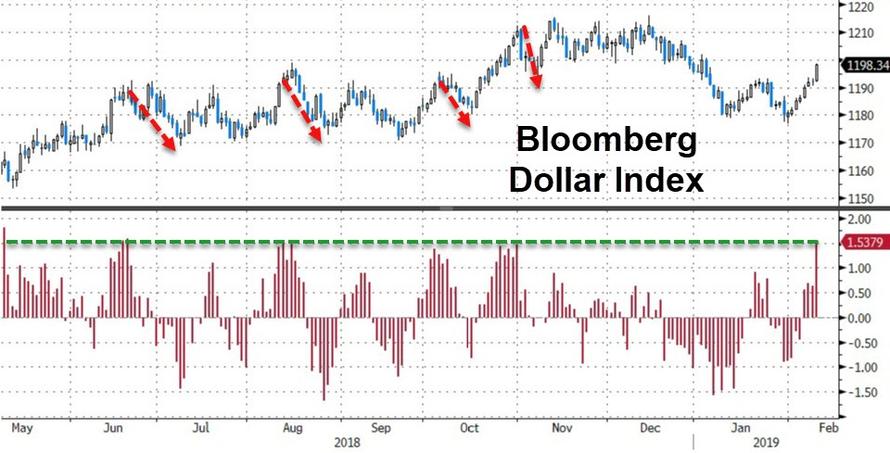 Ugly day for cable today...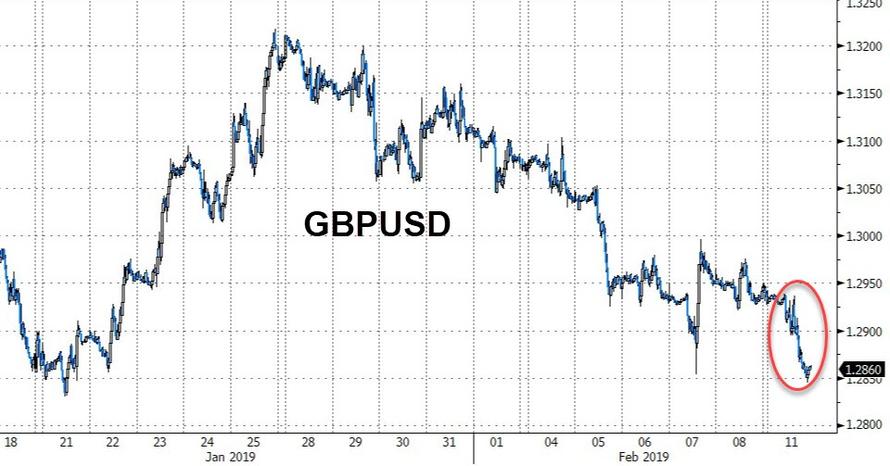 Emerging Market FX was hammered also...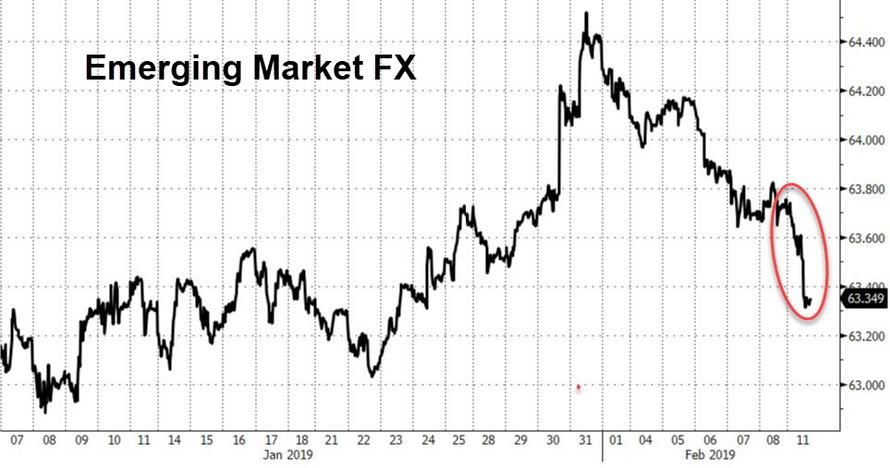 In cryptos, Litecoin continues to rise (admittedly with plenty of vol) along with Ethereum...Bitcoin was deadstick...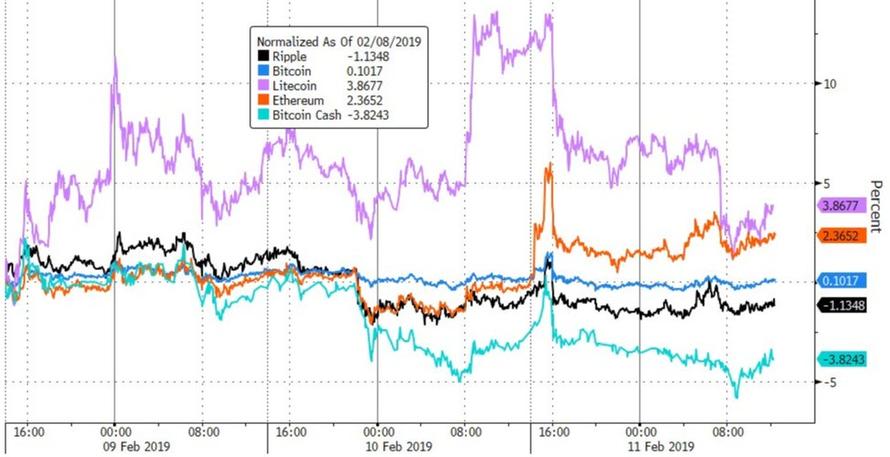 Commodities and Bonds have already started to reject the rampant buying panic in stocks...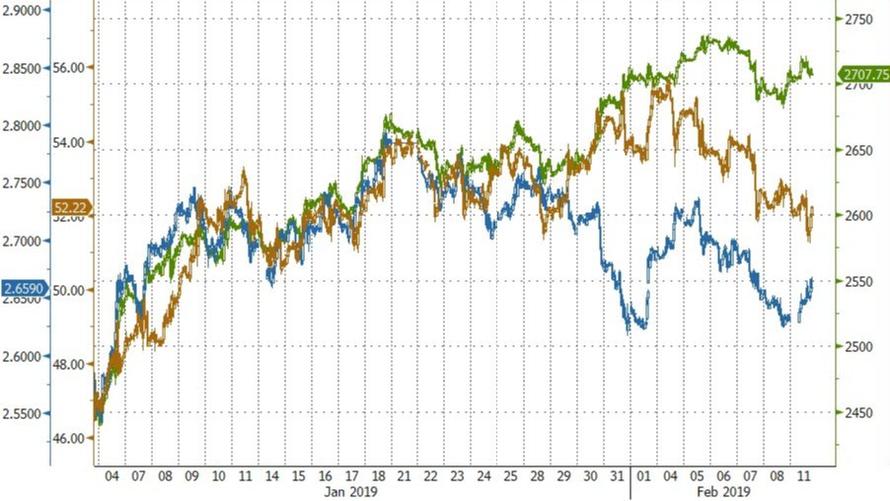 Commodities were all lower on the strong dollar but gold dropped the least...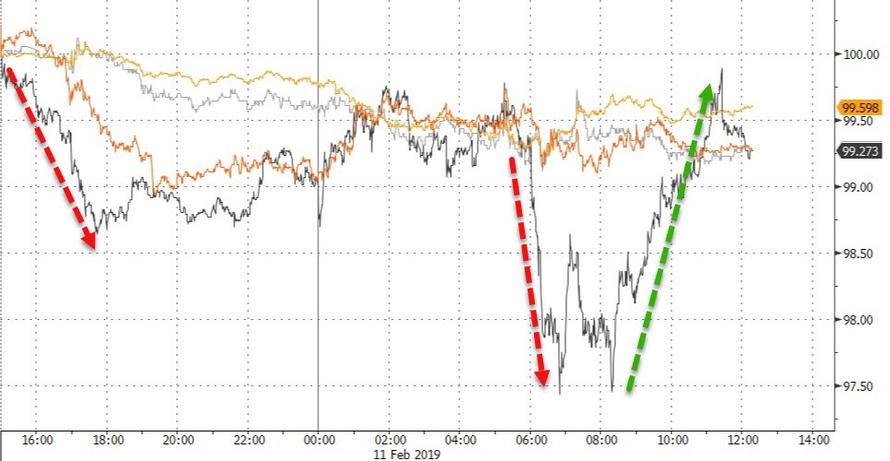 Magical comeback in WTI rescued it from a $51 handle...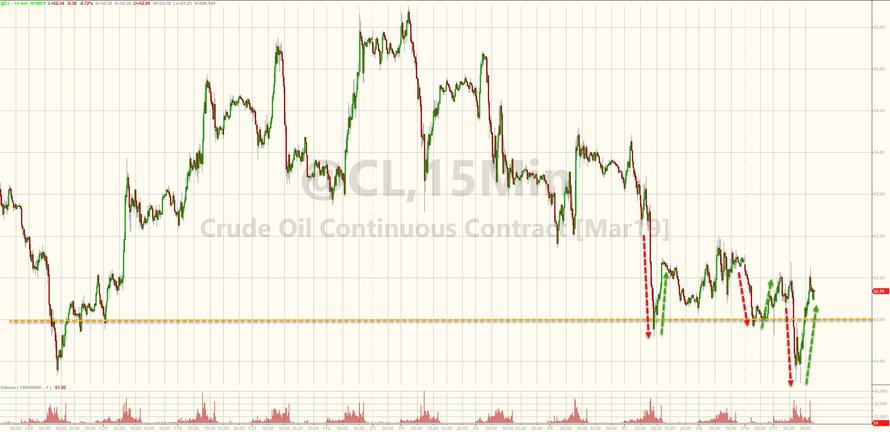 Gold was down on the day as the dollar spiked but the precious metal managed to bounce...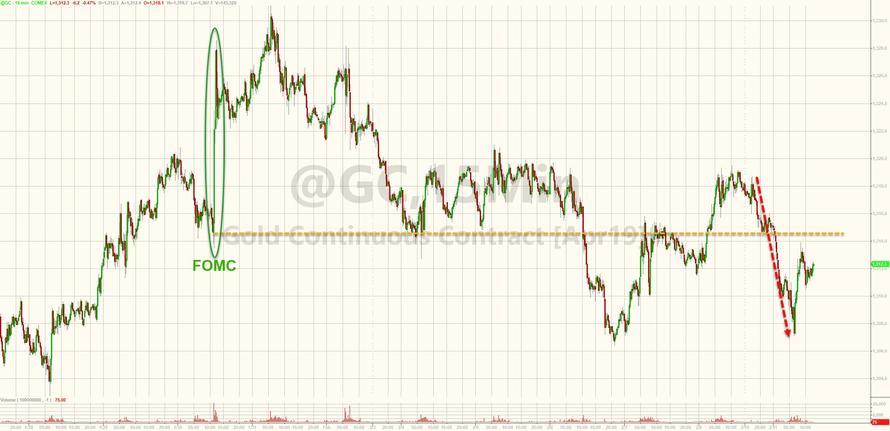 As the dollar has surged back into the green for 2019, Platinum has been punished most (but Palladium remains the best performer of the year)...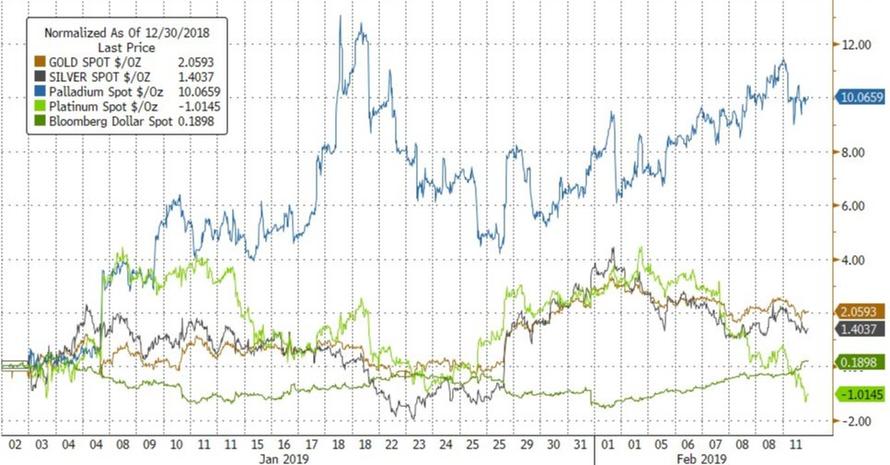 Finally, we note that the fun-durr-mentals are not getting any better...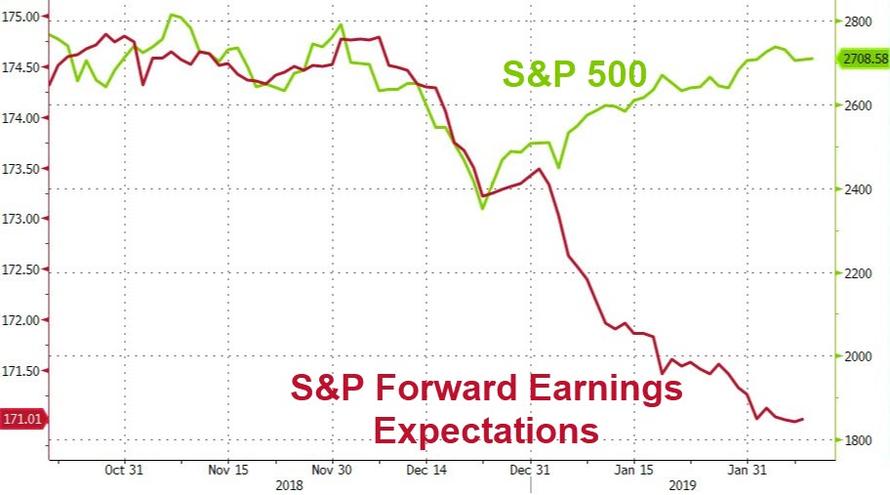 Even The Fed's model is starting to signal recession looms...